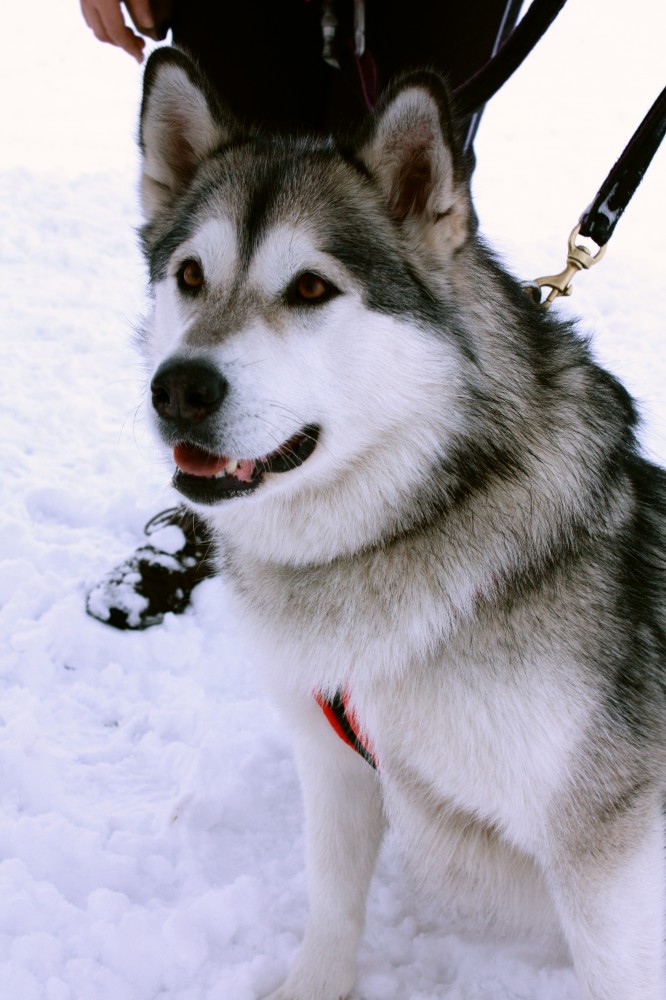 19. 03. 2005 – 15. 05. 2011
Chayo Northern Lights within Arctictribe ' WTD ' WPD ' WPDA'
Maddy was the Queen of the pack. But every now and again the puppy in her made an appearance..a playbow with a 'woo' and she was away! darting from one corner of the house to the far corner of the garden..
nothing got in her way, and she had been known to jump clearly over Elmo!!..I swear her eyes would spin around as she'd loon to and fro.., Maddy was also very very loving and adored people..if you hadn't had a Maddy nuzzle you missed out on something special
She amazed us with her working mentallity, she loved to be in harness, or have a pack on her back, you can see below how much she loved to work! She also took to showing and really showed off in the ring..but I sometimes think she should have been in the Siberian Husky ring as she moved at a pace only a Husky knows!!
Maddy's achievements were absolutely outstanding
pulled over 10x her body weight in her first ever weight pull
10th top bitch AMCUK WMOYA 2008-2009
Got a 2nd placing in AMWA's last rally of 08-09 season
Been awarded her WPD title
Placed 15th overall in the SHCGB 2010 2 day rally out of 38 entries jumping a huge 5 places the second day.. and on SNOW!!!
5th top bitch AMCUK WMOYA 2009-2010
Been awarded her WTD title
Maddy helped Ayla to become the highest placed junior Malamute team in the 09/10 ABSA Championships.
2009 & 2010, Completed the Aviemore Trek, Feshiebridge – Glenmore, approx 12 miles – in very hard conditions with a massive 1000ft+ climb included.
Qualified for Crufts 2011
Been placed as Best Bitch, Reserve Best of Breed at Championship level
Been awarded her WPDA title
4th Top Place team in the EF Class, UK ABSA Championship 2010-2011 Season
Her last crowning glory was to be awarded the UK's 19th Top Malamute Bitch for 2010 in the AMCUK Moya awards….